MMO - Pearl Mist Estate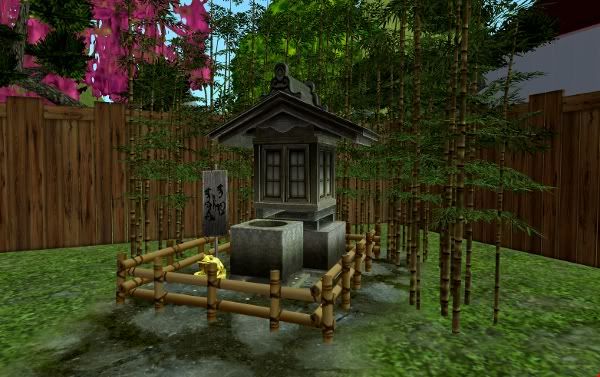 I love doing makeovers of the Vacation locales! This particular MMO is of Pearl Mist Estate, a vacation home in Takemizu Village. It can be used as a replacement of the original, or you can place it in a regular neighborhood. It is sparsely landscaped and unfurnished, so you can add your own Asian-style furnishings as I haven't much in my game.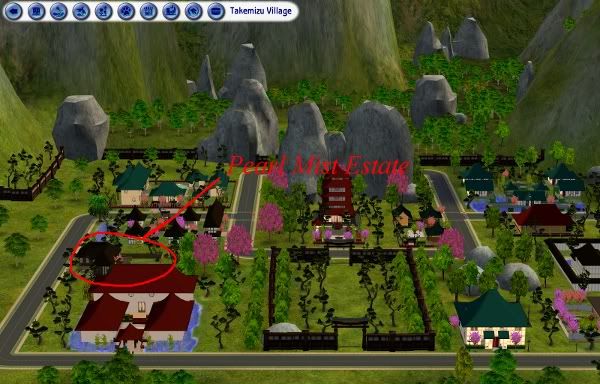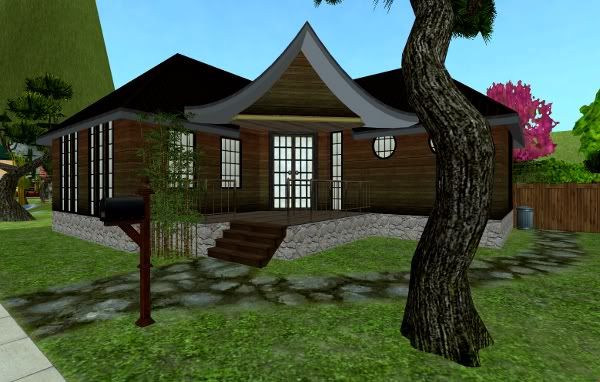 Livingroom
That white thing you see cutting through the ceiling is the pagoda roof. Try as I could, I could not get rid of it. If it bothers you, just change the roof type.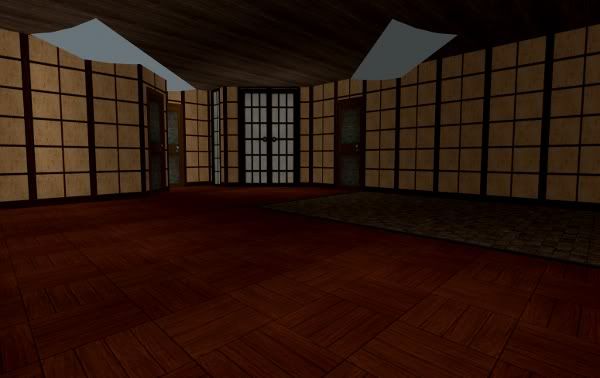 Bathroom
Bedroom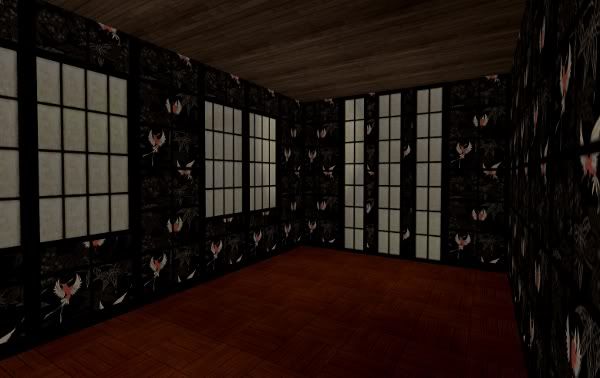 Bedroom
Overhead view of the house
Custom Content Included:
Windkeeper's Tokyo Windows Super Set
Yuxi's Tokyo Edits
Yuxi's Tokyo Recolors
Yuxi's Work of Art Door Recolor
Yuxi's Skyrim Build Stuffies
Yuxi's TR: Underworld Build Stuffies
Adele's Liam Fencing
Donnha's Oriental Inspired Wallpapers
Sims2Play's Luma Fence & Gate
Murano's Aloa Outdoorset Wall
Parquest Floor By Sesame
Loft Stairs by Angela - IDK who this is!
This lot contains a custom terrain paint. Failing to install the custom terrain paint with the lot will cause the lot to flash blue.
The custom terrain paint is named:
Yuxi - Skyrim - Stone floor
* All EPs, no SPs *
D O W N L O A D